In July 2016, Casey Industrial mobilized to Paramount, California to begin work on a stamping press supplied by SMS group and owne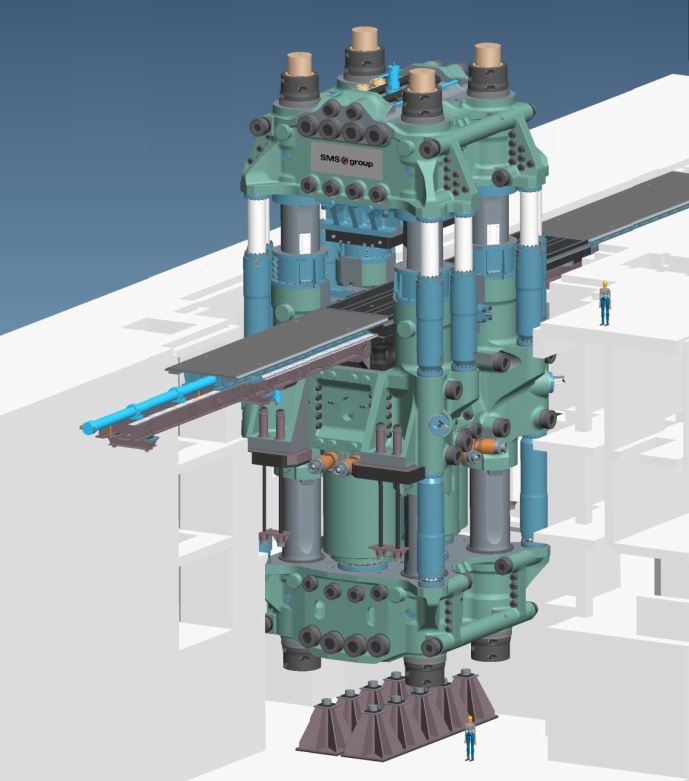 d by Weber Metals, a subsidiary of Otto Fuchs KG. This press, with a maximum pressing force of 60,000 short tons, was born from a desire to create lighter weight aerospace components. Utilizing forged aluminum and titanium, it can produce lightweight and optimized pieces to be used in the fuselage, wings, undercarriage, and engines.
At a weight of approximately 19.5 million pounds, this press was built with over 9,000 tons of steel, more than was once used to build the Eiffel Tower. This is the largest pull-down die forging press in the world.
Through the project, this team worked in tight quarters to install several miles of piping and tubing, successfully completed thousands of complex welds, and pulled nearly twenty miles of electrical cable. Our Mechanical crew was challenged with getting several large and heavy components into extremely tight spaces. With the use of some creative bull rigging and large cranes, they accomplished the task and met every milestone.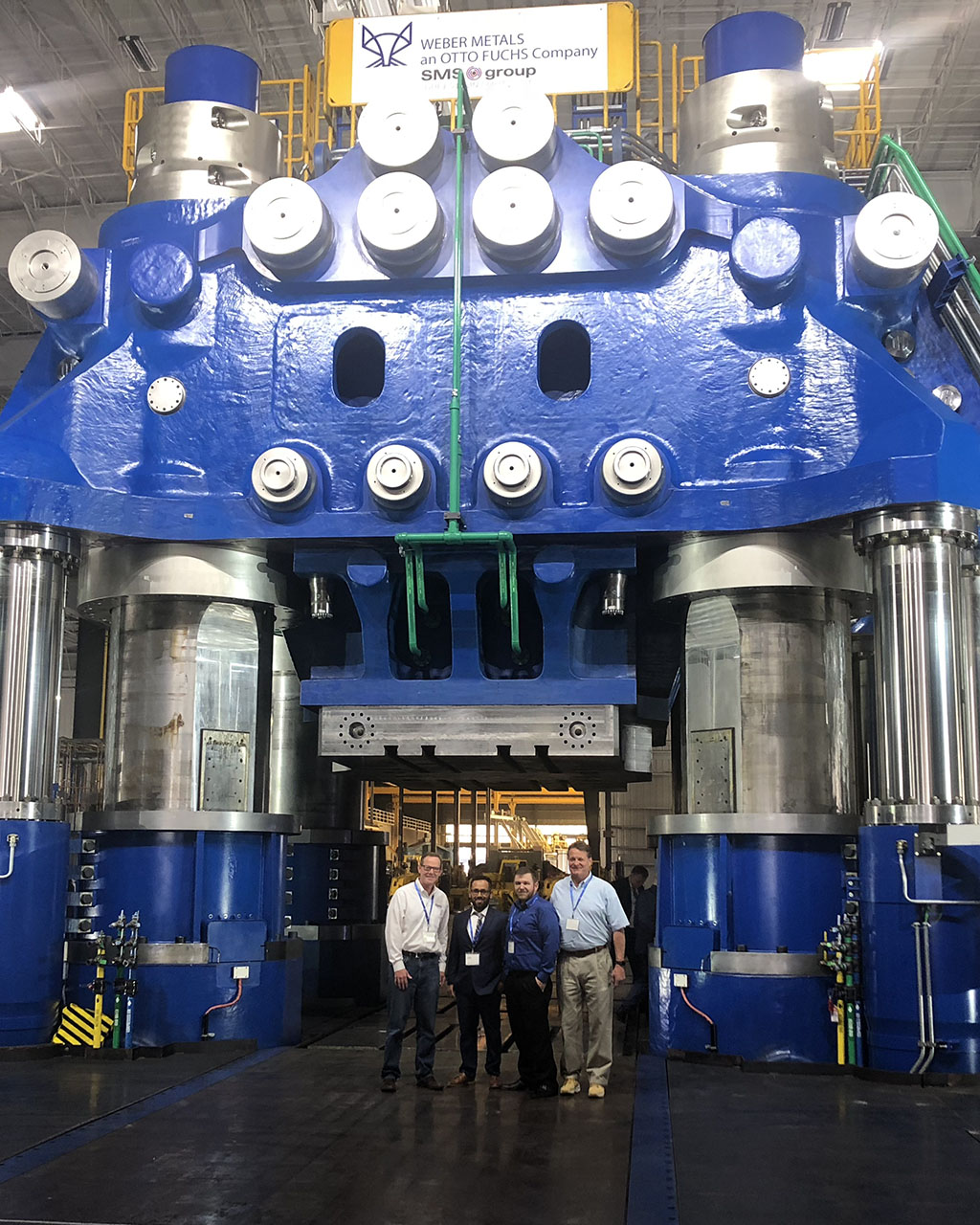 On October 23rd, 2018, Casey's President, Stephen Brague, and the Project Manager, Paul Kikel, attended a ribbon cutting ceremony hosted by the owner, Otto Fuchs KG, to celebrate the completion of the press. A video of the impressive unveiling can be seen here.
Casey Industrial is very proud to have been a part of this exceptional project. If you need a creative and dedicated general contractor, please give us a call. We'd love to help with your next project.